The Banquet has been postponed due to the restrictions the Government has placed to reduce the spread of the Corona Virus.
Please click the link below for the official statement from ROAM International regarding the corona virus.
Tickets are still being sold for the Banquet on March 19, 2021
The 2nd Annual Fundraising Banquet will be taking place on Friday, March 19 2021 at the Ellicott Creek Banquet Facility.  The banquet facility is located behind Ellicott Creek Fire Company, at 45 S. Ellicott Creek Rd, Amherst NY 14228.
Come join us as we share a wonderful dinner catered by the Grapevine, and hear about all Brothers Without Borders is doing locally in the United States and across the world!  Purchase tickets below, and we will see you on March 19 at 5pm.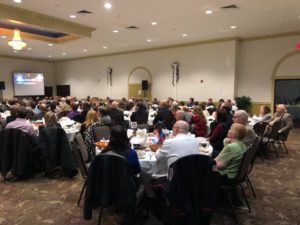 Last years Banquet was a great success, and the funds went towards reaching First Responders across the world with the hope of Jesus Christ!  Come join us this year and hear about all the doors God has opened for Responders On A Mission Int'l.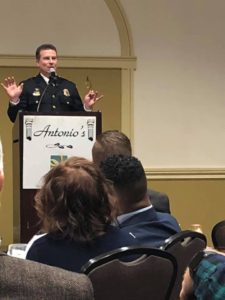 Police Ministry Director Bob Clontz shares a message about having a backup plan, and how it relates to eternity.